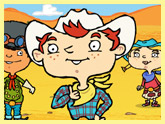 Learn to recognize number sets one through 6 in this classic matching game.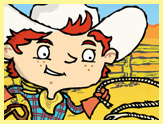 Learn to recognize numbers 1 through 10 by dragging the cows with the matching numbers into the lasso.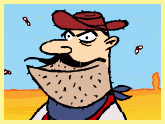 Complete the puzzle depicting this fun Steampunk Riders character.
ADVERTISEMENT


Zane and the Steampunk Riders: Perfume Bandits
Now on Funbrain.

Zane and the Steampunk Riders

Zane and the Steampunk Riders is a whole new kind of adventure series for children 5 to 8 years old, featuring a cast of Wild West characters and cool sci-fi gadgets.
Learn More